Texas doesn't get much snow, but it is fun to think of what fun we could have when the temperature dips below freezing!
The books we read today:

The First Snow by David Christina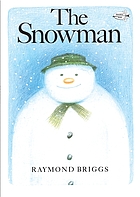 The Snowman Storybook by Raymond Briggs
One Snowy Night by Nick Butterworth
The songs we shared today:
"Walking in the Air" (from "The Snowman")
"Snow Song" (from Thomas and Friends)
"Little Snowflake" by Super Simple Songs
Stay warm and snuggle up with a book this week! Until next time!
If you are in need of books for gifts, please shop at Blue Willow Bookstore (
14532 Memorial Dr)
and mention "Meadow Wood" to help us raise money for the Meadow Wood Library.