This week we had tons of fun with one of my very favorite authors, Mo Willems!
Books we read this week were: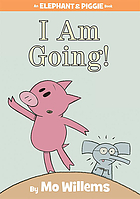 We played "Bathtime Boogie" while listening to a classic Sesame Street bathtime song "Rubber Duckie, Your'e the One" by Ernie. Everyone walked around in a circle until the music stopped, and then froze to be picked to get a prize during the song. Everyone left with a prize, a Pigeon tatoo, and a Pigeon maze activity sheet.
We also sang the song "If you're happy and you know it" with Miss Nina.
What a great time we had together laughing and smiling and having fun! I hope to see everyone back to play, sing, and listen to more stories next week!