Happy New year to all of my little reading buddies! Today we read and learned about the seasons and the months of the year.
The books we read today were: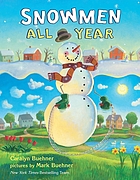 Snowmen All Year by Caralyn Buehner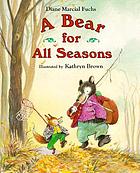 A Bear for All Seasons by Diane Marcial Fuchs
Little Raccoon's Big Question by Miriam Schlein (click here for a book trailer of this sweet story)
Our new song today was:
"You are my sunshine" by Miss Nina because I love when the sun shines, no matter what the season!
Do you have a favorite season or month of the year? Or do you have a reason to love every season like the friends in our stories today? (I think I have an answer to both!)
Until next time, keep reading!