I love looking through the shelves of any library or bookstore! I almost always come across a book I remember fondly and think, "Wow, I really love this book!" Some are books my parents read with me, some are books I read on my own, and others are books I have read with my own children.
Books create wonderful memories when shared, and so I am sharing some of my favorite stories with you all today. Some are brand new "favorites" and others are those that have stood the test of time. I hope you enjoy them all and I encourage you to find some of your favorites to share with your children as well!
Stories I love: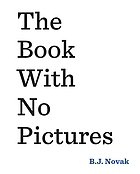 The Book With No Pictures by B.J. Novak is a read-aloud like no other! It was an instant "favorite" when I first heard of the book! Our principal, Ms. Redd, shared this book with our group today!

Where the Wild Things Are by Maurice Sendak is one of my favorite stories to read aloud. Every child has had a moment when they wanted to sail away from the "troubles" at home, and the sound effects and rollicking fun can't be beat! Listen to the author read it to you here (from Barnes and Noble.)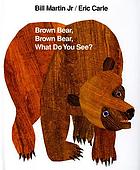 Brown bear, brown bear, What do you see? by Bill Martin Jr. and Eric Carle is a book that many children learn to "read" on their own simply because the repetition and predictable text are great for developing readers.
Flip-a-Face Series: big little by SAMi Niko's mom brought his favorite book to read to us today! We got to see BIG and little parts of a face!
If you want to read one of my favorite holiday stories, try this one!

The Hat by Jan Brett is one of my favorite stories to read during the holiday season. It doesn't matter what holiday you celebrate, all friends enjoy the happiness they bring to one another by sharing something special.
Songs and videos:
Read a book today from Between the Lions
Brown Bear Rap by Miss Nina: what a fun way to experience this song in an interactive way!
One Fine Face was a favorite song at our house when my children were little, and Niko's book made me think of it so I had to share!
Until next week, keep reading some special memories with the children you love most!