All the "big kids" have been helping me celebrate International Dot Day this week in the library, so I had to let the "little kids" get in on the action! It was a great celebration of creativity and individuality!
The books we read today were: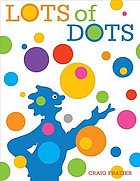 Lots of dots by Craig Frazier

The dot by Peter Reynolds - the inspiration for Dot Day, celebrating its 15th anniversary this year!

Ten black dots by Donald Crews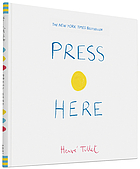 Press here by Herve Tullet - what a fun, inventive, and interactive book!
Songs we sang today:
"There's a little wheel a-turning in my heart" with Miss Nina
OK Go singing "Three Primary Colors" - a Sesame Street segment
For more ways to be creative at home check out Fun Family Crafts and Spoonful blog.