November is National Picture Book Month!
Picture books are still some of my most favorite pieces of literature to read! They can touch your heart, make you laugh, make you cry, and are SO MUCH FUN to read out loud!
Here are the titles I read today for Toddler Story Time: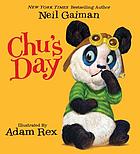 Chu's Day by Neil Gaiman I want my hat back by Jon Klassen

That is NOT a good idea! by Mo Willems

Duck! Rabbit! by Amy Krouse Rosenthal and Tom Lichtenheld

Swim! Swim! by Lerch

This is not my hat by Jon Klassen
I had so much fun reading today!
If you need help finding more great books to read with your kids, check out the School Library Journal list of Best Books 2012 and then come to MWE next week for Mrs. Lewis' picks!
Until then, keep reading!