I can't believe that I have been doing Toddler Story Time for a year now! This time last year was our very first community session, and it has been something I look forward to every week! Thanks to all my little friends and their moms, dads, grandmas, and caregivers for joining me for stories, music, and fun every week!
This week I found books about LOVE, and all of them have bears, because who doesn't LOVE bears!
The books we read today were: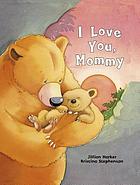 I Love you, Daddy by Jillian Harker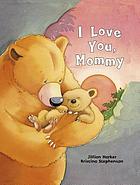 I Love you, Mommy by Jillian Harker

Love Songs of the Little Bear by Margaret Wise Brown

Love is a handful of honey by Giles Andrea
The songs we watched and sang today were:
Give your heart a Valentine by Fizzy's Lunch on PBS Kids
The More We Get Together by Miss Nina
You have my heart with Miss Nina and Amelia Robinson
The Goodbye Song from Out of the Box
It is also Random Acts of Kindness Week, so be sure to be kind to one another! One great activity to do with your child is to send an electronic Valentine to a patient at Texas Children's Hospital by clicking here. What a wonderful way to share some love!